10 août 2015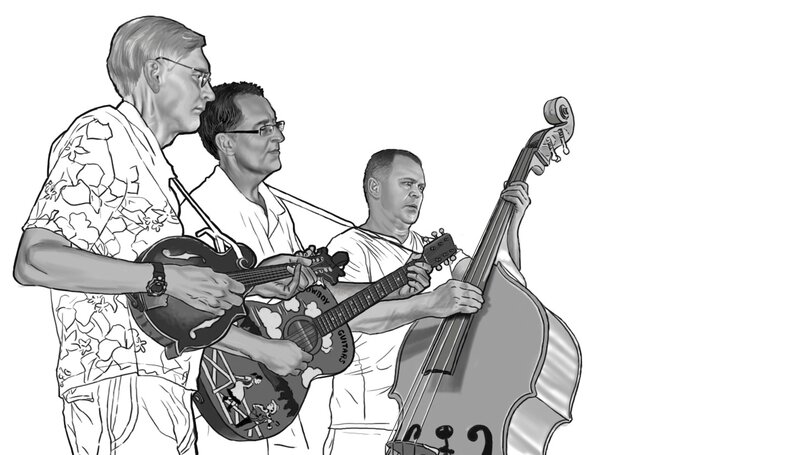 Session du 8 mai 2015
Make Me A Pallet On Your Floor
Les Bluegrass Bombers sont un groupe de Jacksonville dans la banlieue de Little Rock "Arkansas" constitué de :
David Evans : chant, mandoline et violon
Steve Evans : chant, guitare
Dave Durham : contrebasse
John Lee : chant, dobro, banjo (malheureusement indisponible lors de l'enregistrement).
Nous les avons rencontrés en 2010 lorsque, séduits par notre version de "I Wanna Be A Cowboy's Sweetheart", ils nous ont proposé de profiter de notre venue quelques mois plus tard aux USA pour tourner avec eux un clip autour de cette chanson qu'ils aiment. Steve Evans le guitariste du groupe est passionné de vidéo et c'est aussi LE spécialiste aux USA des "Cowboy Guitars", ces guitares très en vogue il y a quelques décennies et qui étaient décorées à la manière de scènes de l'ouest. Il a écrit un ouvrage très documenté sur le sujet. Sa collection de guitares est l'une des fiertés de la ville de Jacksonville (AR).
Aussi discrets que talentueux, les Bluegrass Bombers n'ont pas de site web, pas de cd en vente. Ils font des concerts à l'occasion pour, et avec les amis. C'est la véritable tradition musicale de la région, à l'ancienne.
La passion de Steve pour la vidéo l'a amené à réaliser avec ses copains plusieurs clips qui sont pleins d'humour et que vous pouvez découvrir ici :
https://www.youtube.com/user/volleyballjones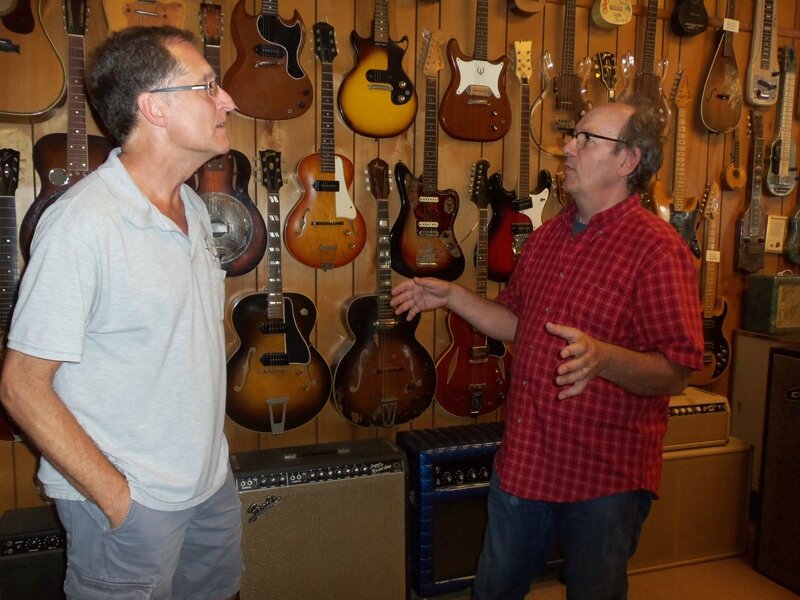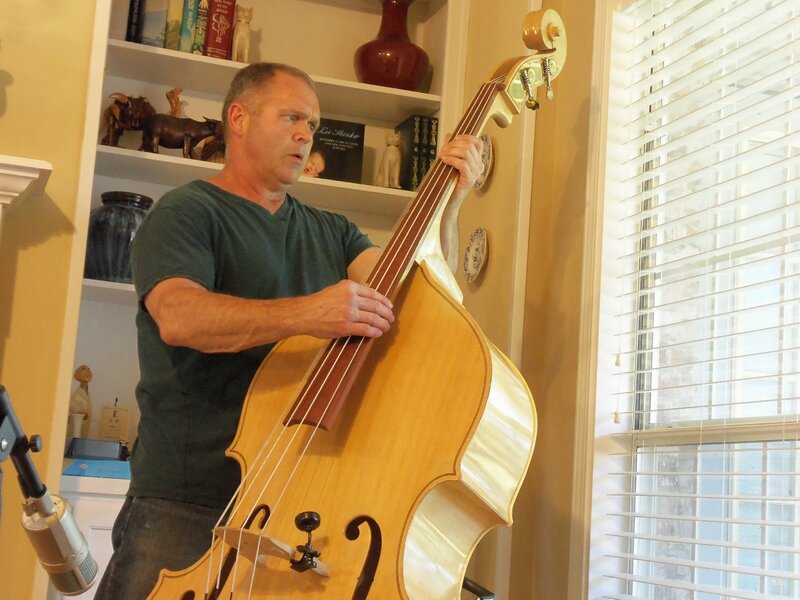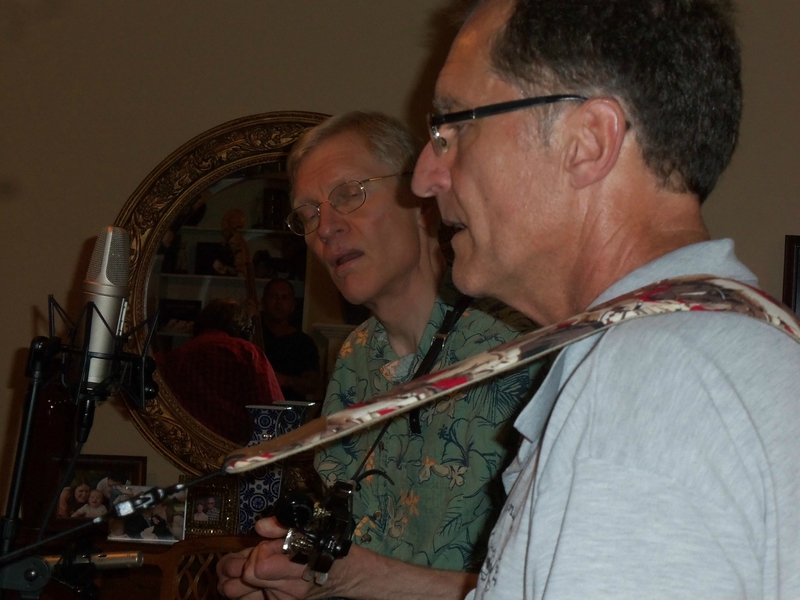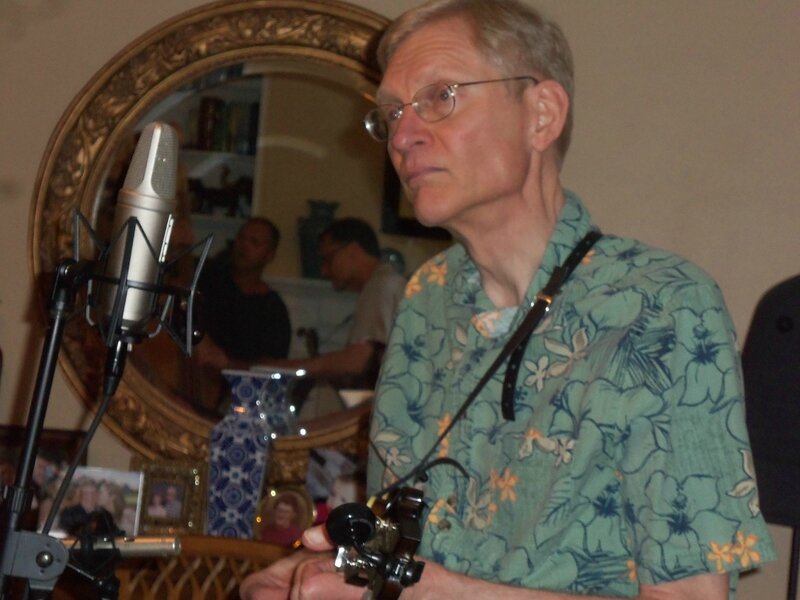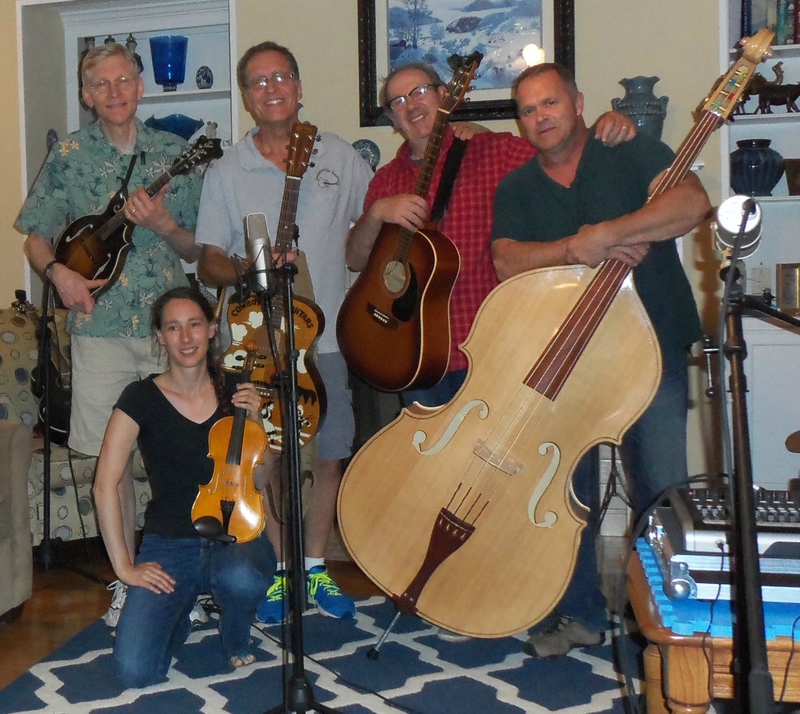 Session du 12 mai 2015
Si vous preniez toutes les cordes de guitare qu'Elisabeth a usées durant toutes ces années, et que vous les attachiez les unes aux autres, elles relieraient St Augustine à San Francisco. Cela fait 35 ans qu'elle poursuit une "Deep" professionnelle carrière. Plus de trois cents concerts. Un répertoire de la taille de l'annuaire téléphonique d'une petite ville. Des centaines de festivals. Chanteuse ou musicienne dans des groupes de bluegrass, de country, de folk, de jazz, ... Elle a joué dans des Honky-Tonks, bars à vin, églises, granges, restaurants, rodéos, partout aux USA ! Sans parler des enterrements, mariages, baptèmes, anniversaires, célébrations et levées de fonds diverses.
Mais jamais un album... jamais un "les amis, voici ce que j'ai écrit !"... Jusqu'à la parution de "Deep"
Peut-être jamais un artiste, pour sortir son premier album, n'a t-il autant poli son auvrage, passé autant de temps à perfectionner son travail, à trier ses mots, ses pensées, à mettre en musique et en forme son œuvre.
~ Grant Peeples
Site internet de Lis Williamson : http://www.elisabethwilliamson.com/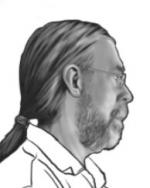 Lon est un musicien, luthier et ingénieur du son accompli. Aux côtés de Lis, il joue de la contrebasse et de la mandoline. Dans son atelier de lutherie il fabrique des mandolines et divers instruments à cordes. Et dans leur studio de Gatorbone il assure prises de son et mixage pour des artistes de la région. C'est un artiste discret, talentueux et très perfectionniste, tout comme Lis, d'ailleurs.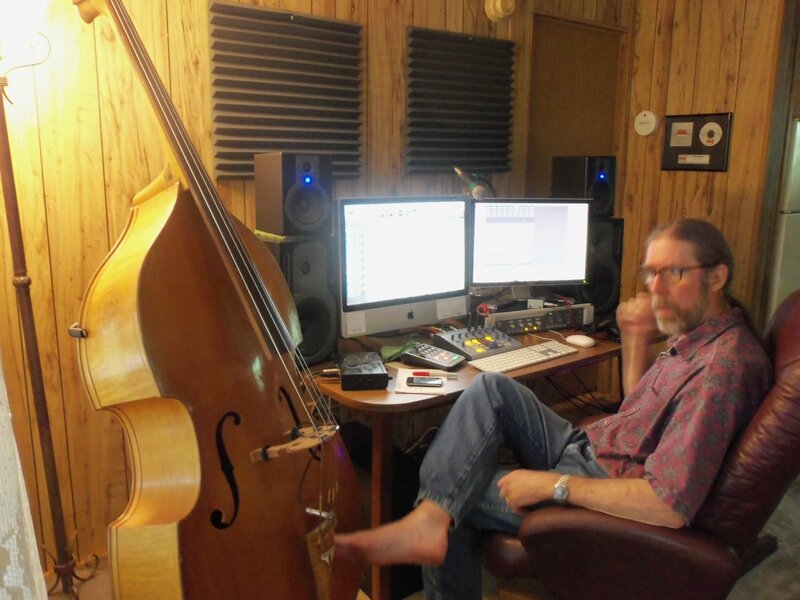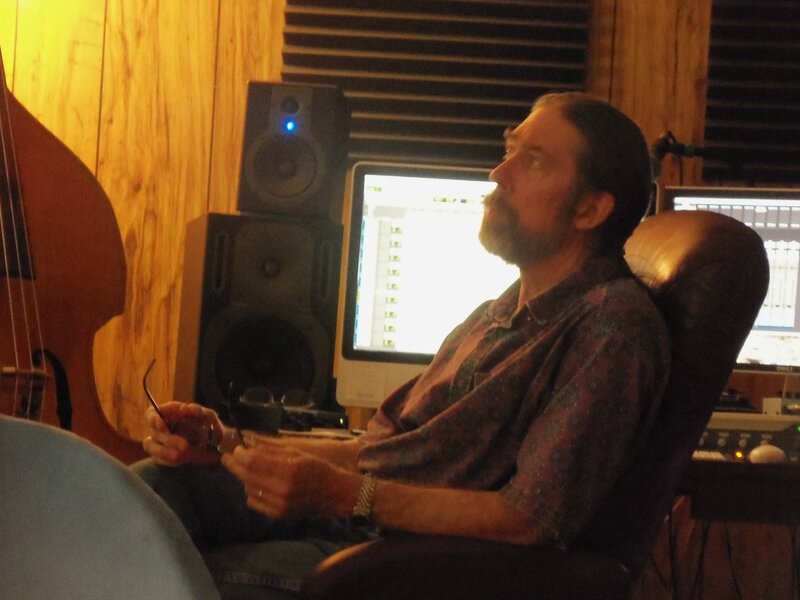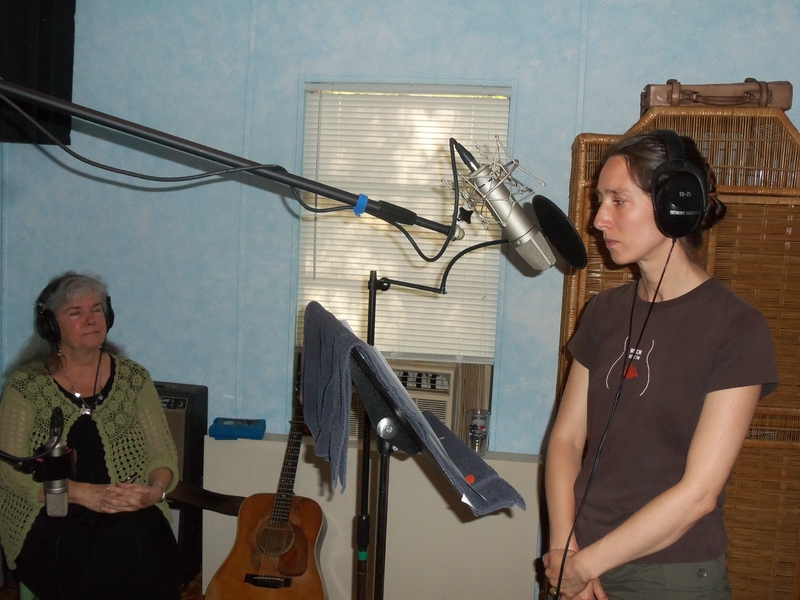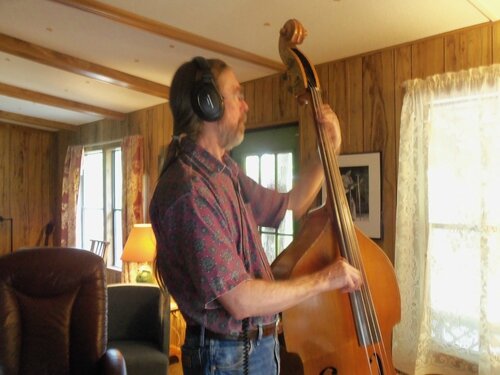 If you took all the guitar strings Elisabeth Williamson has been through over the years, and set them end to end, they would reach from St. Augustine to San Francisco. She's thirty-five years "Deep" into a professional career. Over three thousand gigs. A repertoire the size of a small town phone book. Hundreds of music festivals. A player and lead singer in bluegrass bands, country bands, folk trios, madrigals and jazz ensembles. Plugging in at honkytonks, wine bars, churches and barns, gourmet restaurants and rodeos around the country. Singing at funerals and weddings and christenings, anniversaries, fund-raisers and hayrides.
But never a record. Never a "Folks, here's one I wrote myself."
Until now. And she delivers "Deep"
Perhaps there has never been a debut record of originals by any artist who has wood-shedded so long, who has spent this much time honing their craft, selecting their thoughts and words, tuning and crafting and raising the bar.
~ Grant Peeples
Lis website : http://www.elisabethwilliamson.com/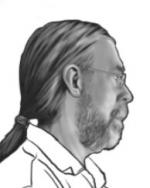 Lon is a musician, luthier and great sound engineer. Along with Lis, he plays double bass and mandolin. In his lutherie workshop he builds mandolins and other string instruments. In their Gatorbone Sudio, he works on recording and mixing with great success for bands and local artists.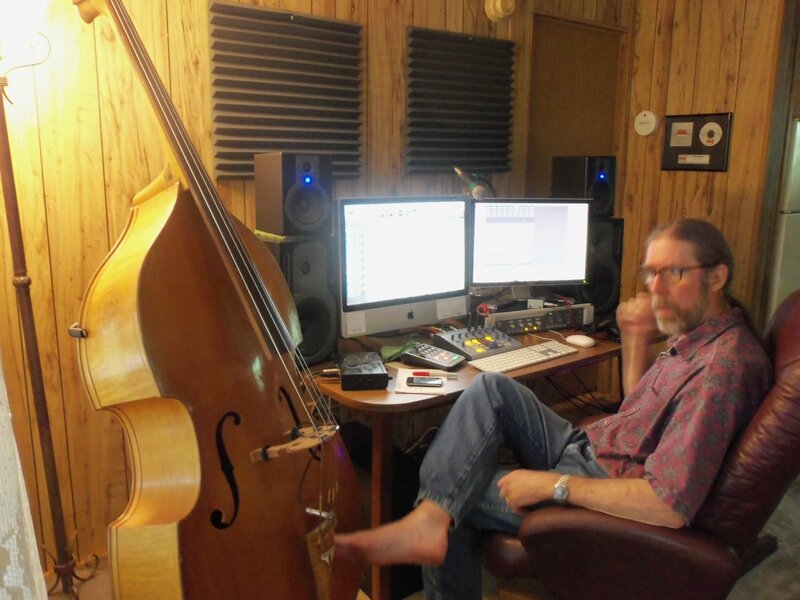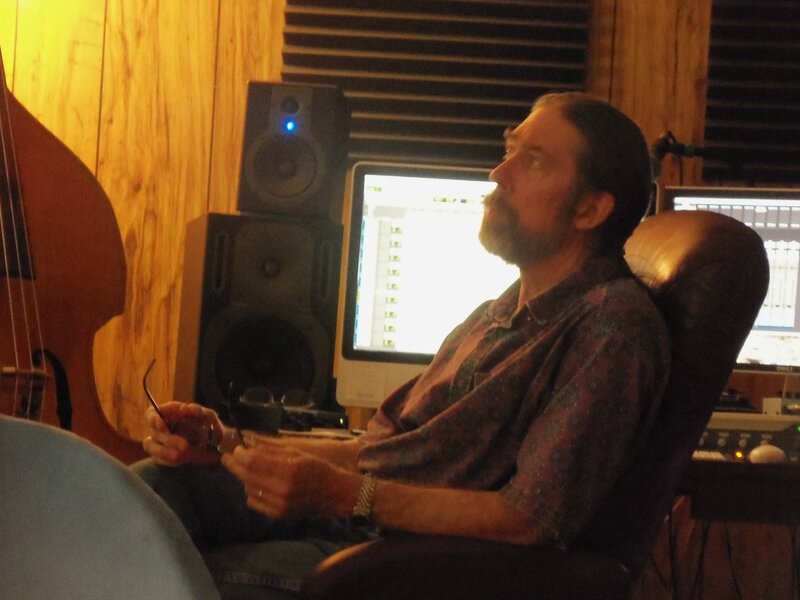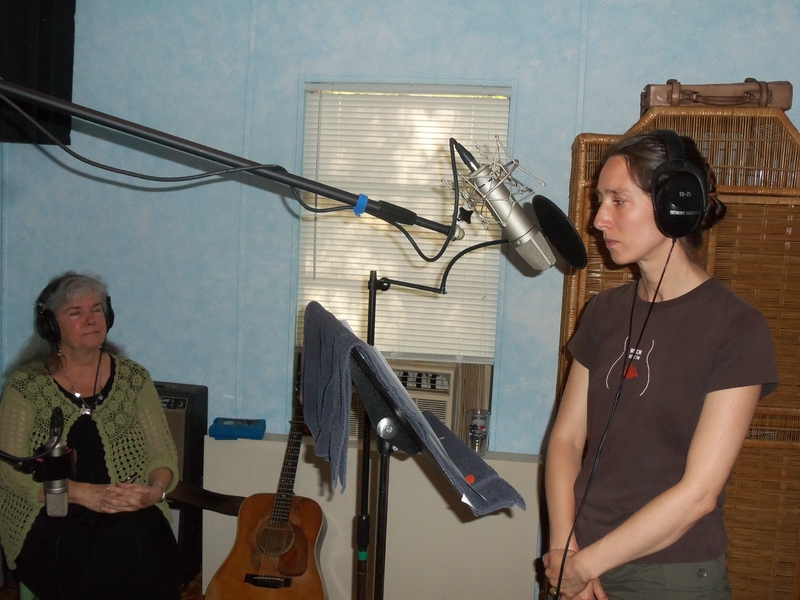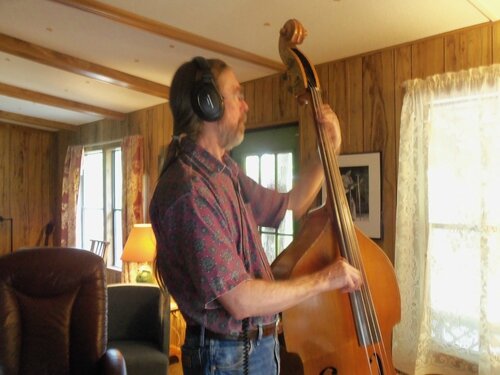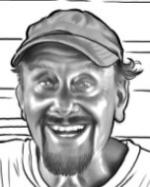 Session du 14 mai
The Trail Of The Lonesome Cowboy
Nous avons rencontré Charley Groth lors d'un concert en Floride. C'est un ami de Lee Hunter et Arvid Smith. Nous nous étions promis, alors, de nous revoir. C'était donc naturel de l'inviter à participer à notre album. C'est un songwriter de talent qui a fréquenté et joué avec de nombreuses légendes de la country music. Il est aussi à l'aise à la guitare qu'à la mandoline, au dobro ou au piano. Il n'est jamais avare d'anecdotes sur ses voyages à travers le monde ou son enfance dans une famille de musiciens. Sa musique est un mélange d'Americana, de country traditionnelle, folk, blues, swing, ragtime, et bluegrass !

Site internet : http://www.charleygroth.com/main.htm
Musicien de Floride reconnu, il a tourné aux USA et partout dans le monde. Il a reçu la distinction de Florida Master Artist par le département d'état de Floride et est membre du National Traditional Country Music Hall of Fame. Il a gagné de nombreux prix comme musicien, chanteur et a reçu un award comme auteur compositeur. Il fut producteur du Sunshine State Acoustic Music Camp pendant 25 ans, une session de formation à la musique acoustique de Floride à St. Petersburg.
Charley a participé à de nombreux programmes radio nationaux et internationaux sur NPR (America's National Public Radio); Il a également été invité sur la radio et télévision nationale de New Zealand ainsi que sur de nombreuses radios et télévisions européennes. Charley a actuellement 4 cd en vente.

Plus d'informations et d'extraits sur le site de Charley : http://www.cgmusicman.com.
Vous pouvez le contacter directement à l'adresse suivante : charleygroth@yahoo.com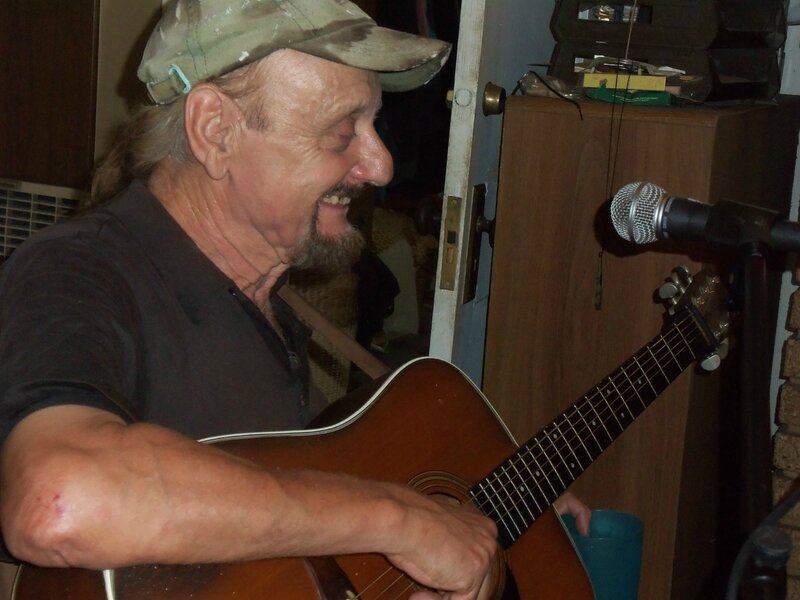 The Trail Of The Lonesome Cowboy
Charley Groth is one of Florida's well-recognized musicians. He lives in the Sunshine State and has toured the United States and the world with his music. He has been named a Florida Master Artist by the Florida Department of State and he is a member of the National Traditional Country Music Hall of Fame. He has won multiple national championships as an instrumentalist and a singer and is an award-winning and often-recorded writer of songs and instrumentals. For twenty-five years he produced the Sunshine State Acoustic Music Camp, a learning camp for acoustic music in St. Petersburg, Florida. Charley has been featured on national and international broadcasts on NPR (America's National Public Radio); been featured on New Zealand's national radio and television and on many regional stations; on a wide variety of European radio and television broadcasts; and is a veteran of many, many radio and television appearances in the USA. Charley currently has four CDs in release.

Charley is known for presenting a very wide range of music on many instruments, from guitar to piano to mandolin and more. He is at ease with many genres, from jazz standards to western swing to blues, pop tunes, real country music, and more, and he is a fine, smooth, thoroughly professional entertainer, with a lifetime of experience before audiences big and small.

More information and musical samples are on Charley's web site at http://www.cgmusicman.com . With any questions or available dates and rates, don't hesitate to contact Charley directly at charleygroth@yahoo.com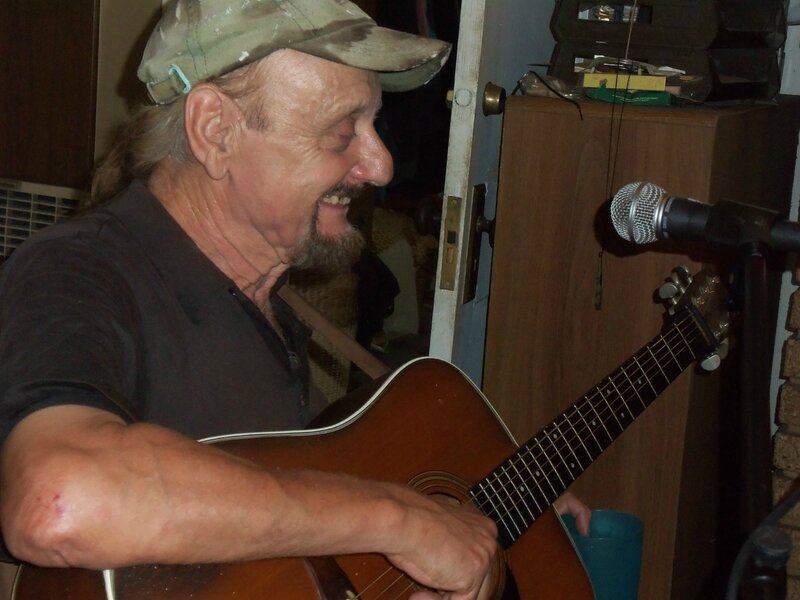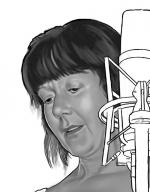 Session du 15 mai 2015
The Water Is wide / La Mer Est Immense
Lee Hunter est une chanteuse, une auteure de chansons plusieurs fois récompensée, guitariste, percussionniste et pianiste passionnée par le folklore et les origines de la musique américaine. De 1992 à 2014 elle a travaillé avec Arvid Smith au sein du duo Tammerlin salué par la critique. Leur musique était une combinaison originale de créations et de traditionnels dans des arrangements inventifs et notamment des parties de guitares très brillantes.
Lee suit à présent sa propre route musicale. Toujours émerveillée par la capacité de la musique à transcender les histoires, elle poursuit le travail entamé dans Tammerlin tout en explorant de nouveaux horizons en collaborant avec plusieurs artistes auteurs et compositeurs, artistes symphoniques, comédiens et écrivains.

Elle a créé récemment une œuvre musicale et contée pour le Cummer Museum of Art & Gardens à Jacksonville, Floride, en collaboration avec Charlotte Mabrey (percussionniste et professeur associée à l'Université de Musique de Nord Floride) et Philip Pan (premier violon de l'Orchestre Symphonique de Jacksonville).
L'ambition de Lee reste d'écrire et d'interpréter des chansons dans la veine "Americana". Elle a été invitée avec le songwriter Walter Parks, guitariste historique de Richie Havens, à assurer la première partie d'un concert d'Emmylou Harris à Jacksonville à l'été 2015. Devant le succès remporté, ils ont été invités à ouvrir tous les concerts d'Emmylou en Floride. Lee Hunter et Walter Parks projettent de continuer à travailler ensemble de temps en temps. Elle se produit également en duo avec Joey Kerr, excellent guitariste et mandoliniste et fin songwriter.
En complément de ses concerts, Lee assume également une activité de professeur de musique et se produit dans deux spectacles de sa création : "Wintersongs, une célébration de l'hiver" et "Guerre de Sécession et chansons de mer".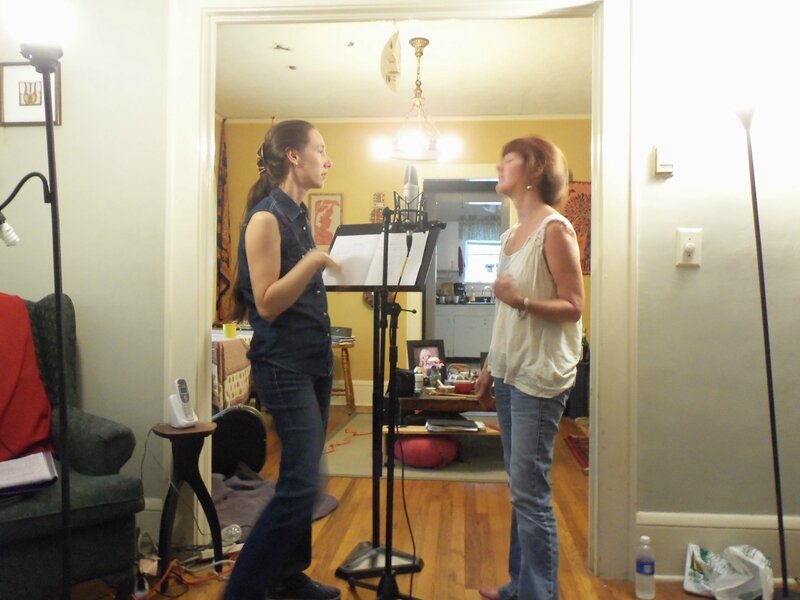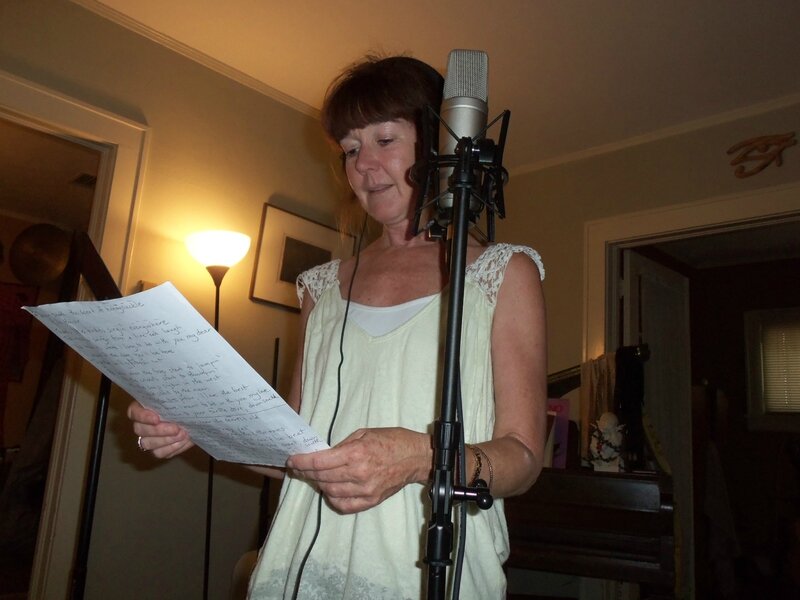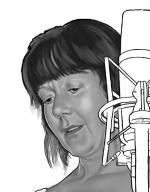 Session of may 15th 2015
The Water Is wide / La Mer Est Immense
Lee Hunter is a singer, an award winning songwriter, rhythm guitarist, percussionist and pianist with a passion for American roots music and folklore. From 1992-2014, she worked with guitarist Arvid Smith as the critically acclaimed duo, Tammerlin. What you heard was exceptional guitar work accompanying clever original songs and traditional tunes pulled from the roots of American music.

Hunter is now pursuing her own musical path. Still passionate for the stories this music conveys, she is continuing and building on the sonic history of Tammerlin while exploring new directions and new collaborations with a diverse group of artists-singer-songwriters, symphony players, actors and writers.

She recently created a chamber work of music and spoken word for the Cummer Museum of Art & Gardens in Jacksonville, FL along with Charlotte Mabrey, percussionist and Associate Professor of Music at the University of North Florida and Philip Pan, concert master for the Jacksonville Symphony Orchestra. Hunter's focus continues to be on performing and writing songs in the Americana genre. She and Walter Parks, longtime guitarist for Richie Havens and a fine songwriter and solo performer, were asked to open a show for Emmylou Harris this past summer. Her management was so impressed that Walter and Lee were asked to open some additional shows for her. Hunter and Parks plan to continue to work together from time to time. She's also teamed up with Joey Kerr, an excellent guitarist and mandolin player and a fine songwriter in his own right. They plan to work together on many performances.

In addition to her regular concert performance, Hunter offers educational music programs for students and two special concerts of music and spoken word-a holiday program,"Wintersong-A Celebration of the Winter Season" and "Civil War & Seafaring Songs".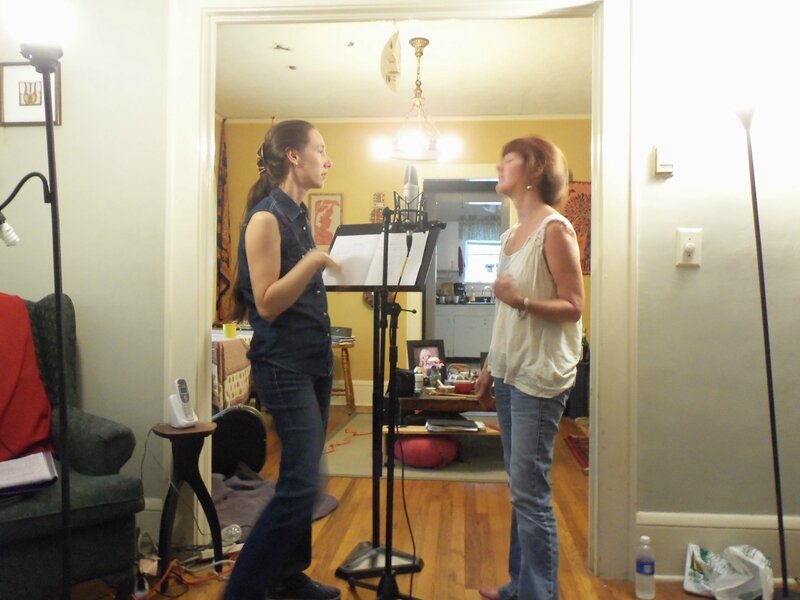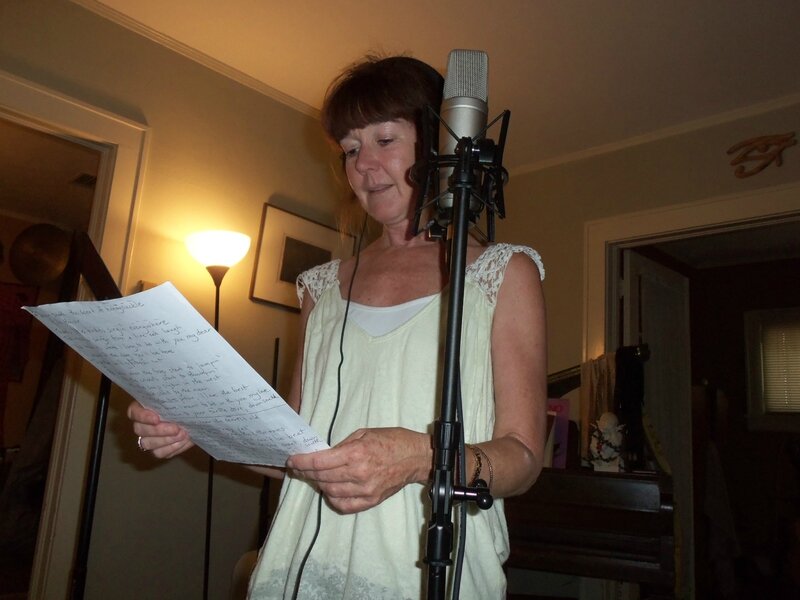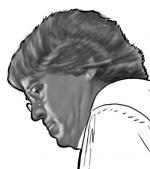 Session of may 18th
Don't Think Twice, It's Allright / N'y Pense Plus Tout Est Bien
We met Arvid Smith and Lee Hunter at Gail and Tom Watts many years ago. We were on tour, and they were playing at Merlefest (North Carolina) as Tammerlin.
Tammerlin does not play any longer, but friendship staid. Arvid came twice in France to play with us, and we joined him in Florida for gigs many times.
He's a talented guitarist reputed in Jacksonville, where he lives, in Florida, and abroad. He's considered in The city of Jacksonville as one of the major local musicians. He played in many bands, and lately he has been playing in "Canary in the coalmine". He plays electric and acoustic guitar, dobro, and indian sithar. He spends his time between gigs, recording, teaching and creating.
He grew up with the Beatles, and he kept the taste of exploring sounds and harmonies. In traditional american music, as well as in blues, rock or indian music Arvid is a source of great ideas. And he is a friend.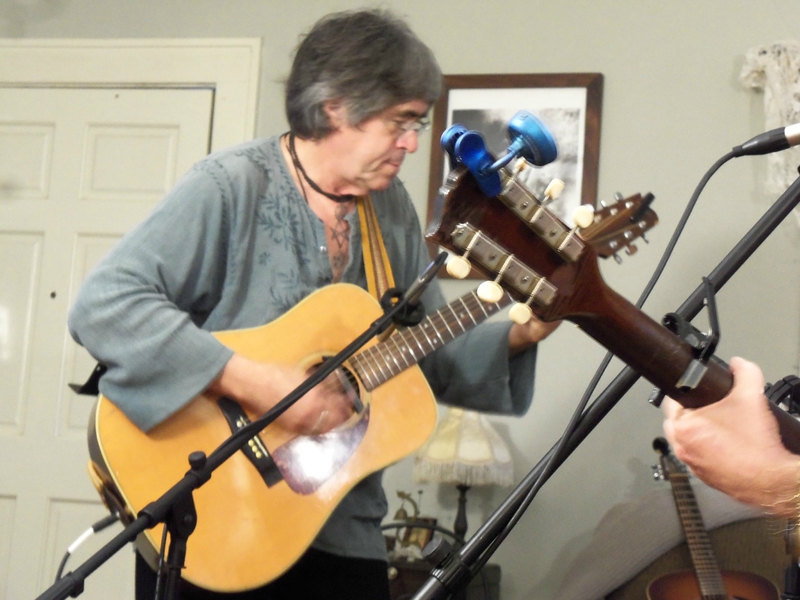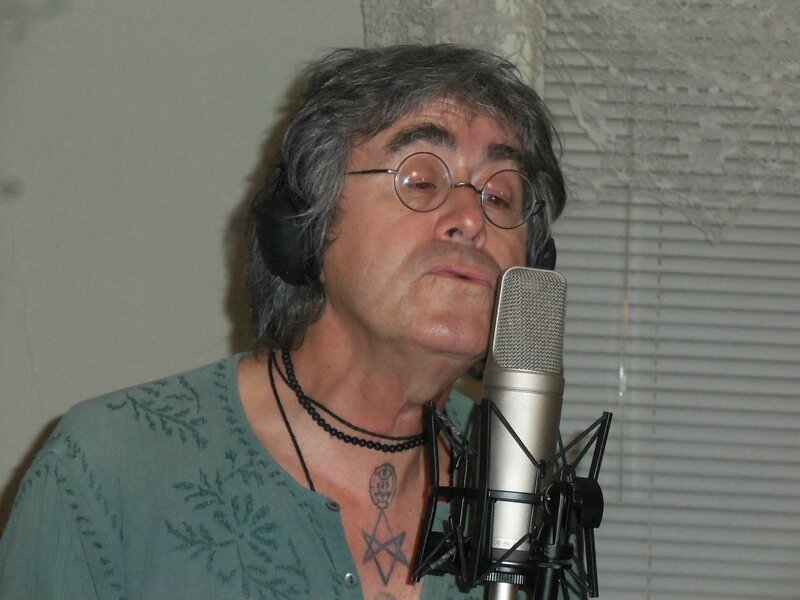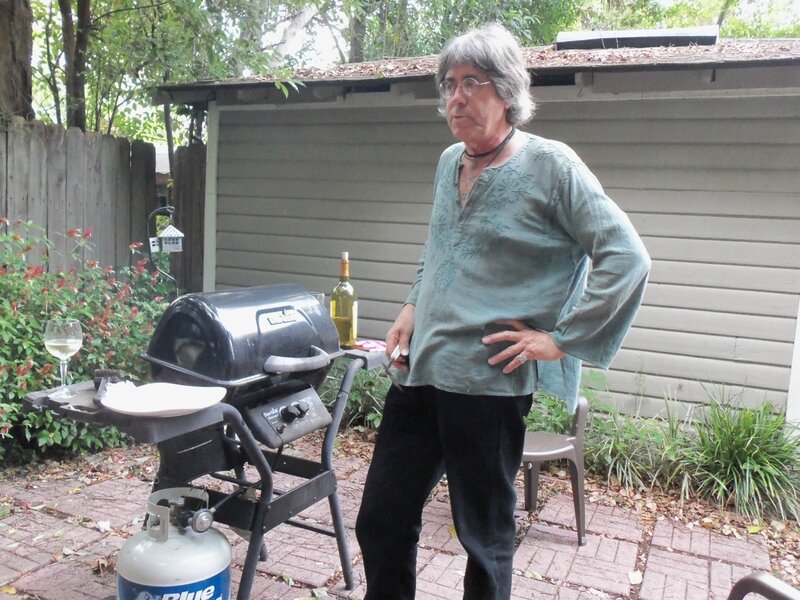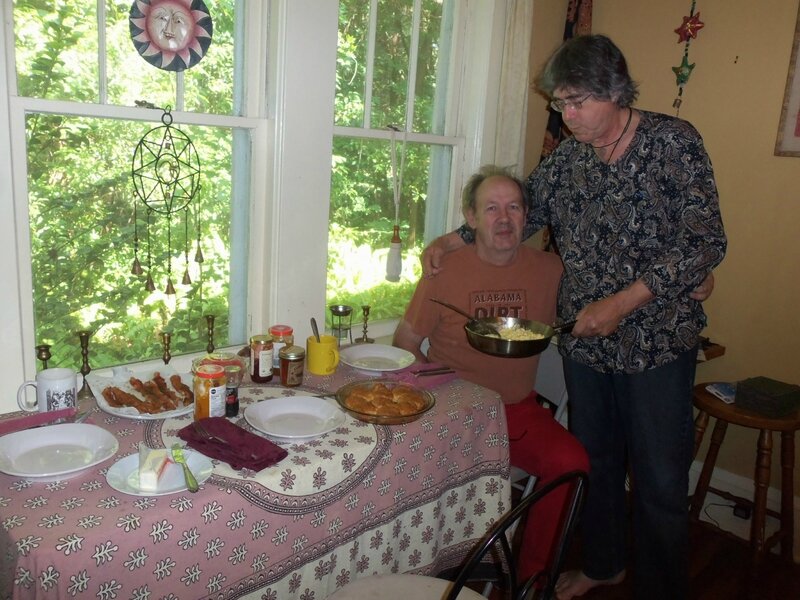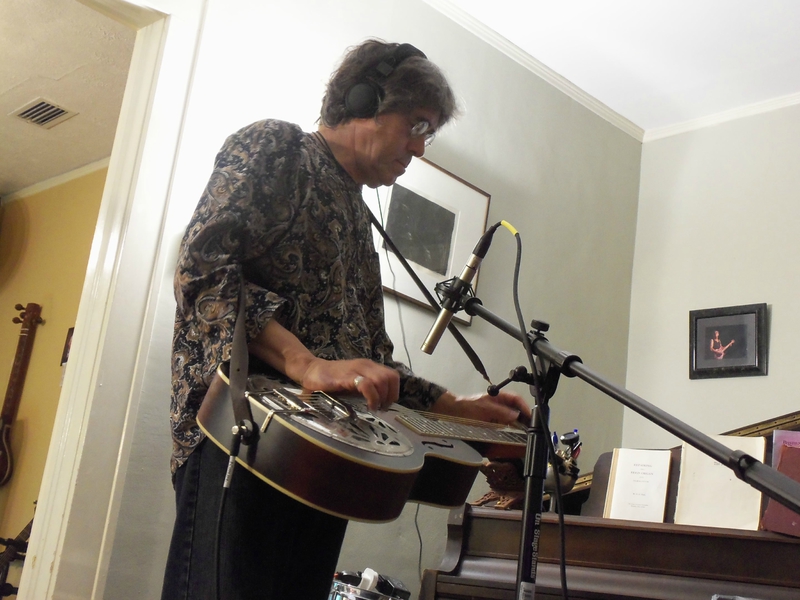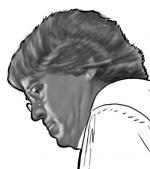 Session du 18 mai
Don't Think Twice, It's Allright / N'y Pense Plus Tout Est Bien
Nous avons rencontré Arvid Smith en même temps que Lee Hunter chez Gail et Tom Watts il y a des années. Nous étions alors en tournée et nous profitions de notre temps libre pour nous rendre au Merlefest en Caroline du Nord où ils se produisaient sous le nom de Tammerlin.
Tammerlin s'est dissout depuis, mais l'amitié est restée. Arvid est venu à deux reprises se produire en France avec nous, et nous l'avons rejoint en Floride pour des concerts à de nombreuses reprises.
C'est un guitariste talentueux reconnu à Jacksonville, où il réside, en Floride, et au-delà. La ville de Jacksonville le considère d'ailleurs à juste titre comme l'un des musiciens phares de l'état. Il a joué dans d'innombrables groupes et récemment il tourne et enregistre avec "Canary in the coalmine". Il est aussi à l'aise à la guitare électrique qu'acoustique ou au dobro. Il partage son temps entre les concerts, les séances d'enregistrement, l'enseignement et la création. C'est également l'un des spécialiste du sithar indien dans le sud.
Il a grandi avec les Beatles, et il a gardé de cette époque un goût pour l'exploration des harmonies et des sons. Que ce soit dans la musique traditionnelle, dans le blues, dans le rock ou dans la musique indienne, Arvid déborde toujours d'idées géniales. Et c'est un ami.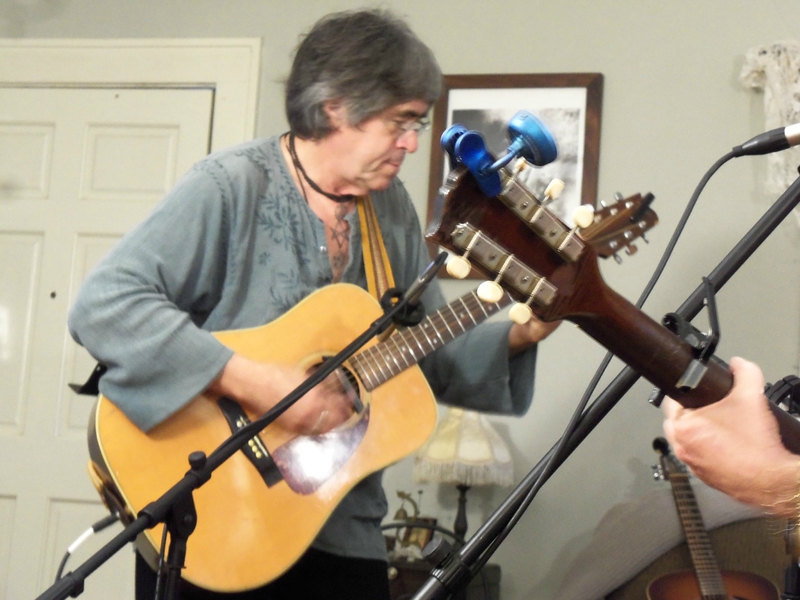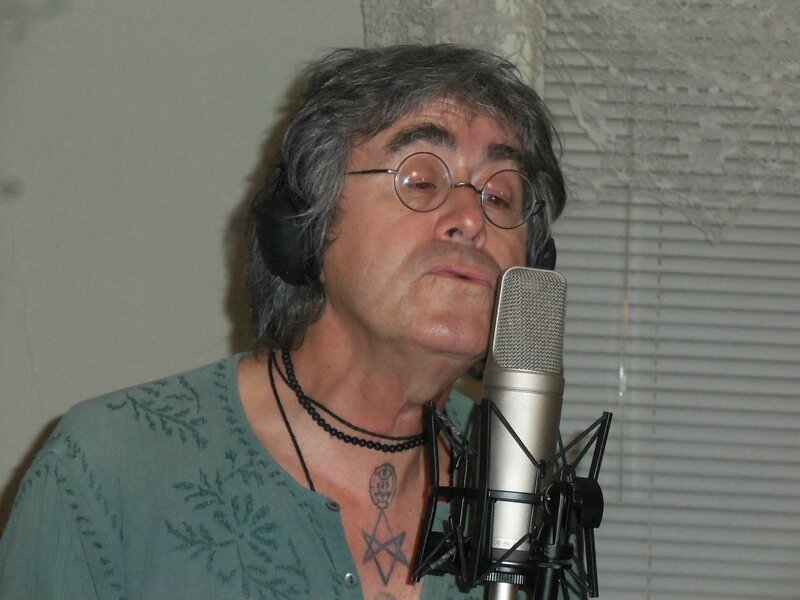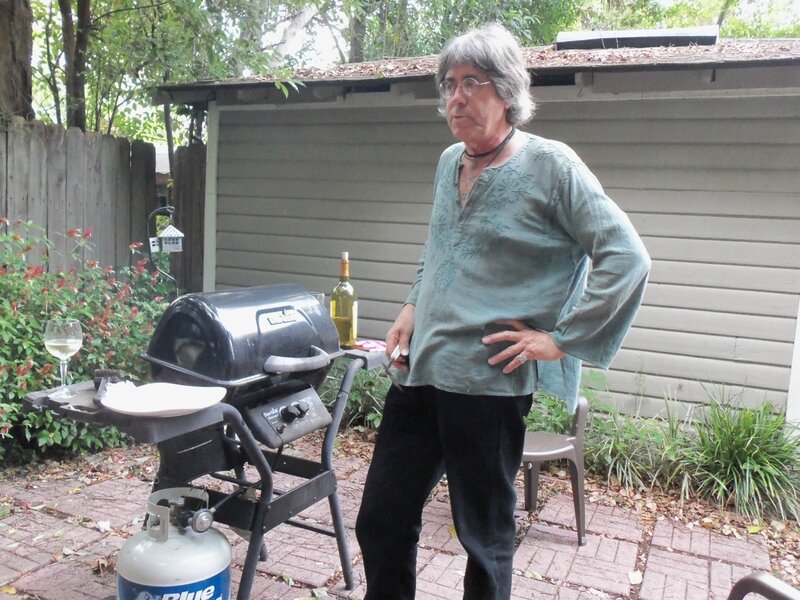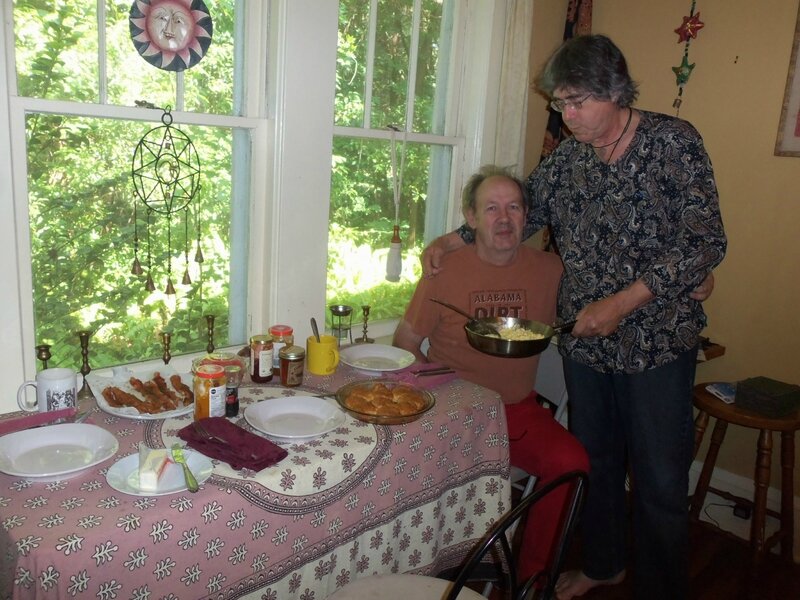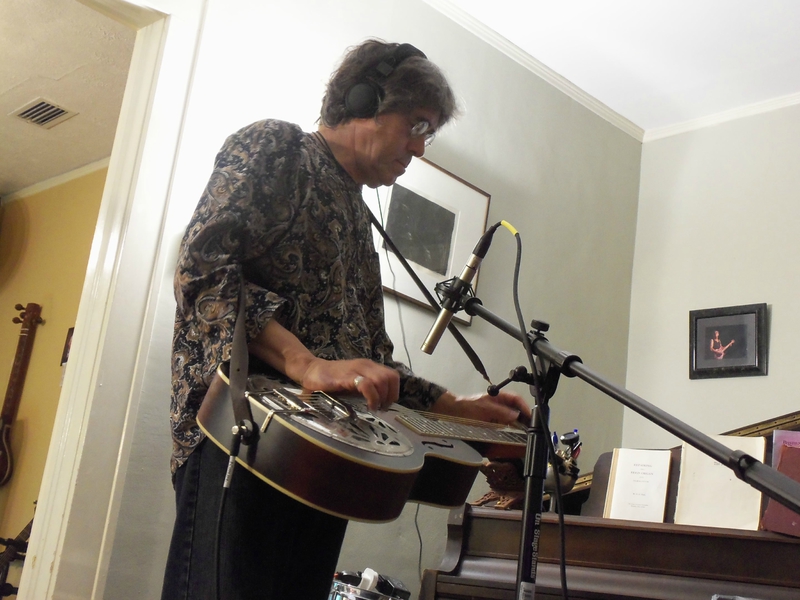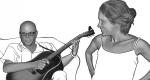 Session of may 17th 2015
We met Robin and Matt Soergel while they were playing with the Ruby Beach band. Arvid Smith was also part of the band. We crossed their road several times at gigs or musical parties. They are both folk and traditional country fans. Robin likes to sing Iris DeMent or Patsy Cline songs, while Matt sings and plays great guitar picking. We are honored to have recorded with them.