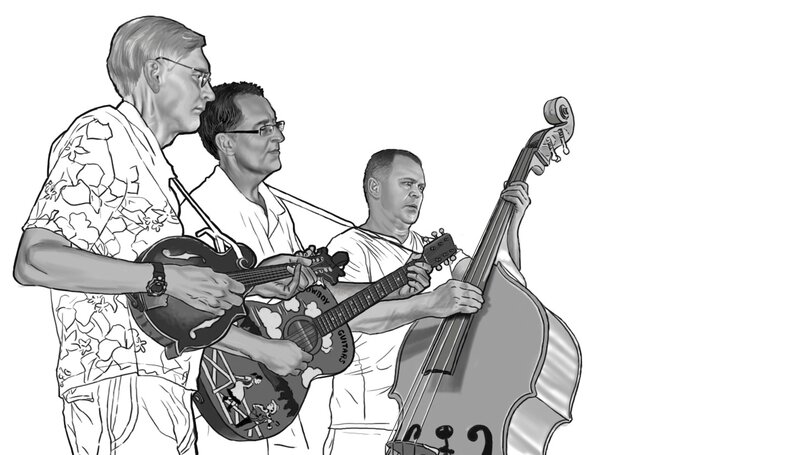 Session 2015 may 8th
Make Me A Pallet On Your Floor
The Bluegrass Bombers are a band from jacksonville near Little Rock (AR) :
David Evans : vocals, mandolin, fiddle
Steve Evans : vocals, guitar
Dave Durham : double bass
John Lee : vocals, dobro, banjo (unfotunately unavailable for our recording).
We met them in 2010. Steve heard Mary-Lou's "I wanna Be A Cowboy's Sweetheart" version, and he offered to us to shoot a clip with them and us playing that song. Steve Evans the guitar player of the band loves video and is also THE specialist of the cowboy guitars. He wrote a very good book about that. His guitar collection is one of the sources of pride of the Jacksonville city.
Discreet and talented, the Bluegrass Bombers don't have any website, any cd released. They play gigs around for and with friends. The old musical tradition.
They have released several very nice and humouristic videos that you can watch here :
https://www.youtube.com/user/volleyballjones
https://www.youtube.com/user/volleyballjones