Fly Around My Pretty Little Miss
When You And I Were Young, Maggie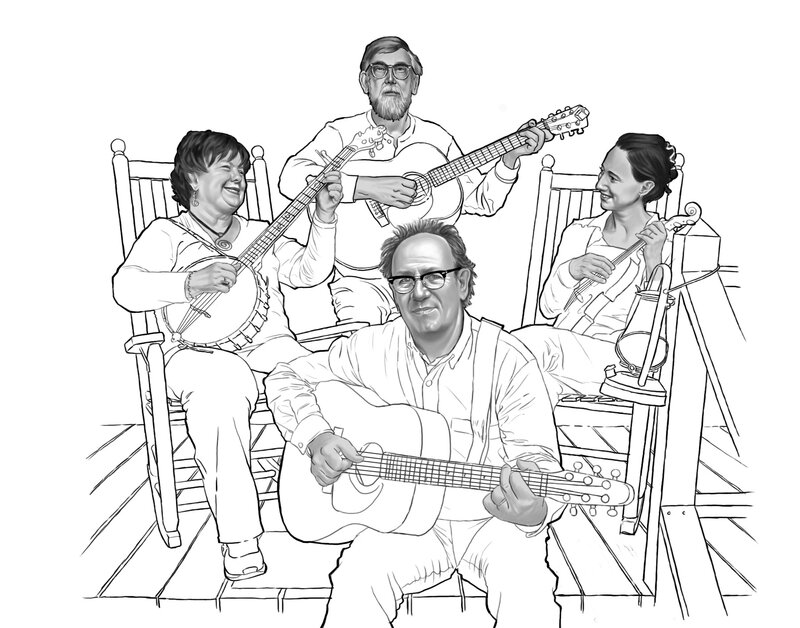 Gail et Tom Watts are true music lovers. In their lovely house in the woods of North Carolina, they use to host many musicians, and this is how we happened to know each other, and became dear friends.
Traditional musicians themselves, they know everything about appalachian music. They have been invested in radio production (WNCW), concerts organisation for the famous "Cook Shack" in Union Grove, and are volunteers for years at Merlefest, a huge americana festival which takes place in Wilkesboro, NC. They travel everywhere to attend concerts, festivals, and shoot very nice videos of great artists ! You can watch hundreds of these videos on Gail's channel on YouTube :
https://www.youtube.com/user/Wildwoodflower1/videos
We were so lucky to meet them, we could not imagine doing this album without their contribution. They also introduced us to many of their friends most of whom are musicians, and some of them feature also on Southern Sessions !