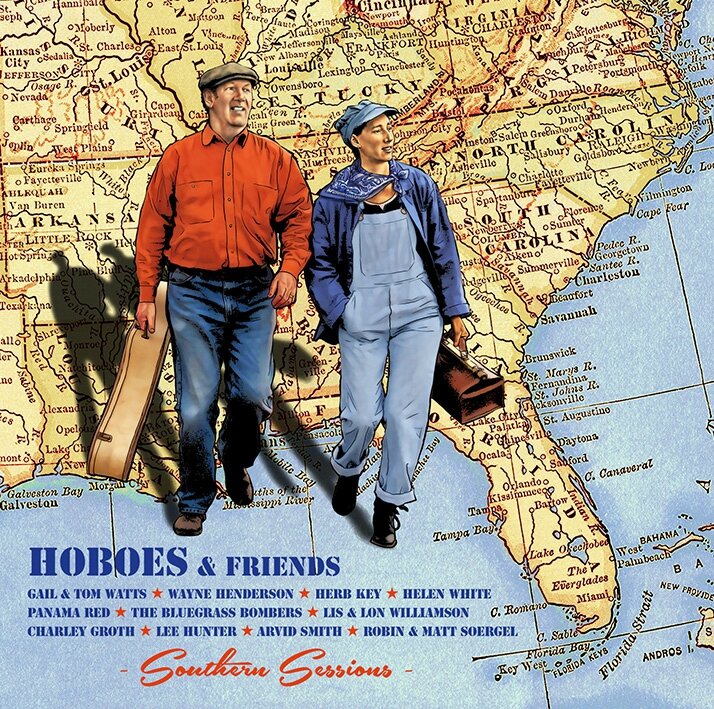 Revivez une partie de notre prépiple et des séances d'enregistrement avec ce film réalisé par Jean-Luc.
Live a part of our trip with the movie below !

Southern Sessions - Hoboes and Friends par marylouband
Octobre 2016 : Nous projetons de publier quelques exemplaires de ce film en DVD hord commerce pour nos fidèles. Si vous êtes intéressé(e) manifestez vous !
2016 october : We plan to make a few dvd of this movie for our friends. If you are interested, please let us know !

version française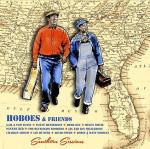 Les invités :

Gail et Tom Watts

Wayne Henderson
Herb Key

Helen White

Panama Red

The Bluegrass Bombers

Lis et Lon Williamson

Charley Groth

Lee Hunter

Arvid Smith

Robin et Matt Sorgel
Le design du livret :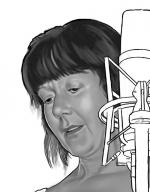 Session du 15 mai 2015
The Water Is wide / La Mer Est Immense
Lee Hunter est une chanteuse, une auteure de chansons plusieurs fois récompensée, guitariste, percussionniste et pianiste passionnée par le folklore et les origines de la musique américaine. De 1992 à 2014 elle a travaillé avec Arvid Smith au sein du duo Tammerlin salué par la critique. Leur musique était une combinaison originale de créations et de traditionnels dans des arrangements inventifs et notamment des parties de guitares très brillantes.
Lee suit à présent sa propre route musicale. Toujours émerveillée par la capacité de la musique à transcender les histoires, elle poursuit le travail entamé dans Tammerlin tout en explorant de nouveaux horizons en collaborant avec plusieurs artistes auteurs et compositeurs, artistes symphoniques, comédiens et écrivains.

Elle a créé récemment une œuvre musicale et contée pour le Cummer Museum of Art & Gardens à Jacksonville, Floride, en collaboration avec Charlotte Mabrey (percussionniste et professeur associée à l'Université de Musique de Nord Floride) et Philip Pan (premier violon de l'Orchestre Symphonique de Jacksonville).
L'ambition de Lee reste d'écrire et d'interpréter des chansons dans la veine "Americana". Elle a été invitée avec le songwriter Walter Parks, guitariste historique de Richie Havens, à assurer la première partie d'un concert d'Emmylou Harris à Jacksonville à l'été 2015. Devant le succès remporté, ils ont été invités à ouvrir tous les concerts d'Emmylou en Floride. Lee Hunter et Walter Parks projettent de continuer à travailler ensemble de temps en temps. Elle se produit également en duo avec Joey Kerr, excellent guitariste et mandoliniste et fin songwriter.
En complément de ses concerts, Lee assume également une activité de professeur de musique et se produit dans deux spectacles de sa création : "Wintersongs, une célébration de l'hiver" et "Guerre de Sécession et chansons de mer".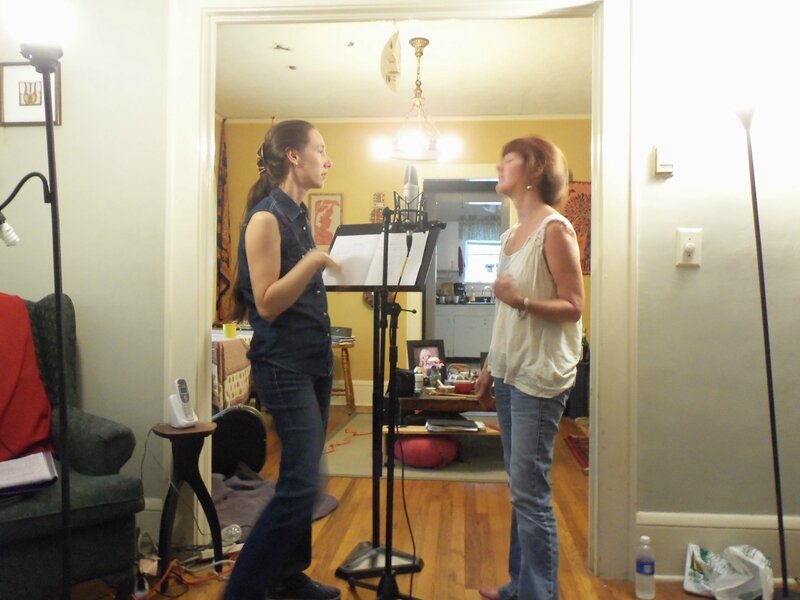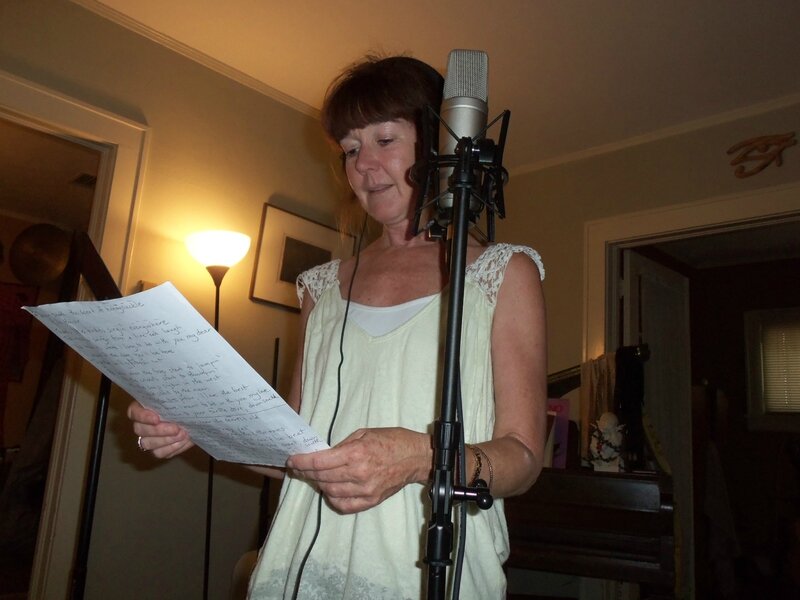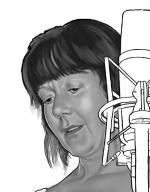 Session of may 15th 2015
The Water Is wide / La Mer Est Immense
Lee Hunter is a singer, an award winning songwriter, rhythm guitarist, percussionist and pianist with a passion for American roots music and folklore. From 1992-2014, she worked with guitarist Arvid Smith as the critically acclaimed duo, Tammerlin. What you heard was exceptional guitar work accompanying clever original songs and traditional tunes pulled from the roots of American music.

Hunter is now pursuing her own musical path. Still passionate for the stories this music conveys, she is continuing and building on the sonic history of Tammerlin while exploring new directions and new collaborations with a diverse group of artists-singer-songwriters, symphony players, actors and writers.

She recently created a chamber work of music and spoken word for the Cummer Museum of Art & Gardens in Jacksonville, FL along with Charlotte Mabrey, percussionist and Associate Professor of Music at the University of North Florida and Philip Pan, concert master for the Jacksonville Symphony Orchestra. Hunter's focus continues to be on performing and writing songs in the Americana genre. She and Walter Parks, longtime guitarist for Richie Havens and a fine songwriter and solo performer, were asked to open a show for Emmylou Harris this past summer. Her management was so impressed that Walter and Lee were asked to open some additional shows for her. Hunter and Parks plan to continue to work together from time to time. She's also teamed up with Joey Kerr, an excellent guitarist and mandolin player and a fine songwriter in his own right. They plan to work together on many performances.

In addition to her regular concert performance, Hunter offers educational music programs for students and two special concerts of music and spoken word-a holiday program,"Wintersong-A Celebration of the Winter Season" and "Civil War & Seafaring Songs".